My 1958 Corvette
The color combination is Inca Silver with Snowcrest White coves.The Interior is Charcoal. The engine is a 283 cu. in. 245 hp. Dual 4 bbl wcfb carbs. 4 speed Transmission. I have owned this car for 10 years.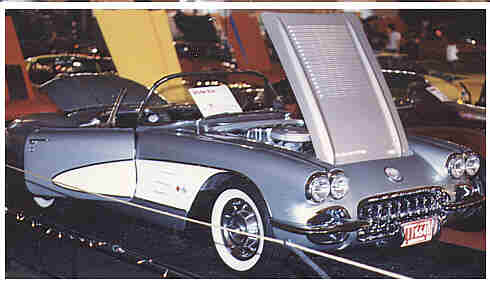 This Photo was taken at the, "World of Wheels" car show ,New Orleans La. in Jan. 1991.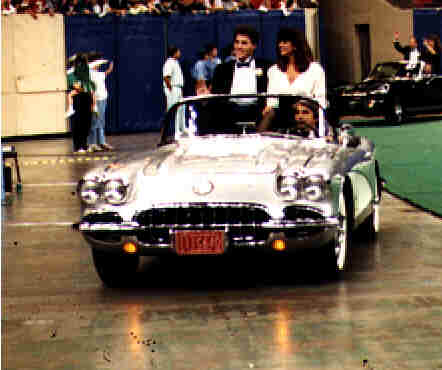 This Photo was taken inside the Louisiana Superdome, at Tulane University's Homecoming parade in 1989.

Stay tuned More Pics to come.

Up to My Home Page.